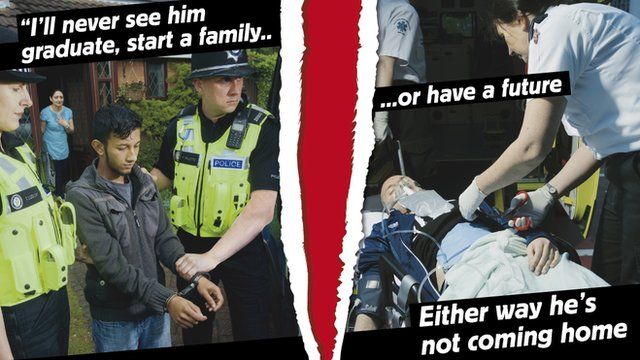 Video
Knife crime crackdown targets parents
A new anti-knife campaign launched by West Midlands Police today, is urging parents to look out for signs their children may be carrying weapons.
Posters will appear on billboards and on social media with the stark message: "Either way he's not coming home."
Police say the people most likely to carry a knife are young men aged between 15 and 19.
Alison Cope, whose 18-year-old son, Joshua Ribera, was stabbed to death in Selly Oak, Birmingham in 2013 said: "We need to tackle this from every angle, from education, families and communities."