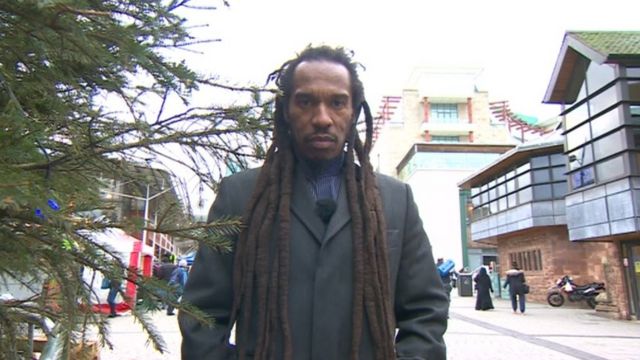 Video
I see a time when black people play golf: Zephaniah
As Britain's first-ever race relations law turns 50, Birmingham-born poet Benjamin Zephaniah recalls his first experience of racism, at the age of seven.
Mr Zephaniah said the incident had happened in 1965 when he was hit on the head with a brick by another child and verbally abused.
The Race Relations Act came into force on 8 December 1965. It made racial discrimination unlawful in public places.
Mr Zephaniah said "it is wrong to say nothing has changed", but there were still "serious problems".
However, he was confident things would get better and could see a time when all over the country, "black people will play golf".
BBC Midlands Today is on BBC One at 18:30 GMT on 8 December. You can watch it again on the iPlayer.
Go to next video: A poem for the Race Relations Act