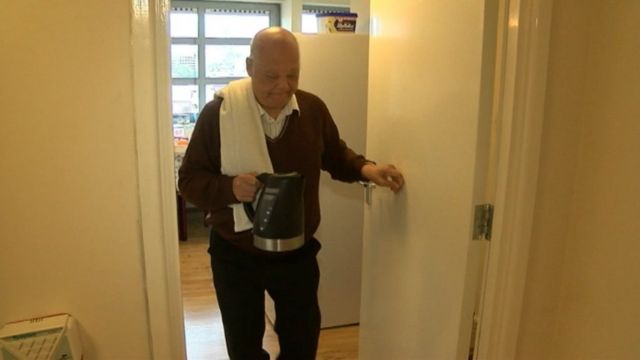 Video
Birmingham housing association in hot water with residents
Elderly residents in Birmingham have said they are fed up with poor facilities at a supported housing complex after being without hot water for nine days.
People living in Cherish House, in Bradford Street, were featured on BBC Midlands Today last April when the only lift in the five-storey block stopped working.
On that occasion some people were left stranded on the top floors.
Koon Yau Tsang, 82, who is disabled in one leg, said he had had to boil the kettle repeatedly and carry hot water to the bathroom.
Speaking through his daughter Vanessa who acted as an interpreter, Mr Tsang said "it's very dangerous."
The hot water returned on Thursday.
Trident, which owns and operates Cherish House, said as soon as it was made aware of issues to do with hot water there "this was attended to".
But it said "due to the complexity of the system which required specialist contractors, works took a few days to complete".
It said: "Trident is committed to ensuring that where problems arise at any of our properties or schemes, that works to resolve those problems are carried out as quickly as possible to avoid any inconvenience to our residents."