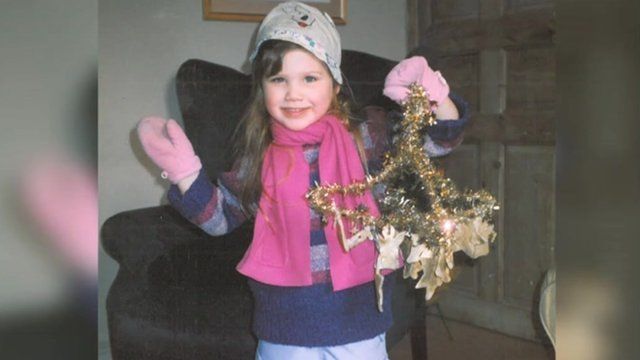 Video
Charity keeps Staffordshire tsunami victim's memory alive
The family of young British girl who died in the Indian Ocean tsunami 10 years ago say her memory has been kept alive through charity work carried out in her name.
Isabella Peatfield, from Ilam in Staffordshire, was swept away in Sri Lanka in 2004.
Her mother Kim said she wanted "good to come out of something that was so terribly horrible".
The first project involved building a hospital ward in Sri Lanka which has now treated 40,000 children
Other projects include building playgrounds for children whose lives are still blighted by the fallout from the tsunami.
Memorial services have been taking place on Friday in the nations affected by the disaster.
Go to next video: Remembering the 2004 tsunami victims