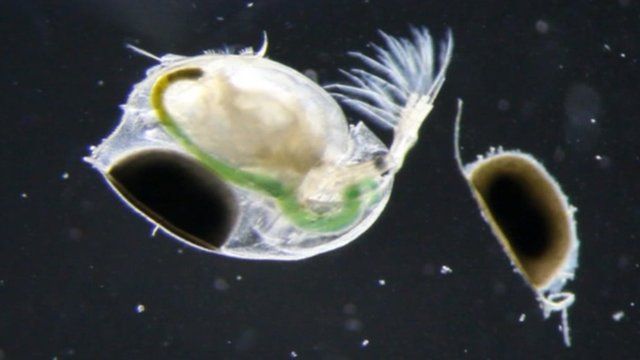 Video
Water fleas to be sent to space from Birmingham
Water fleas from a Birmingham pond are to be sent to space as part of an experiment.
The fleas have been taken from a pond in Edgbaston and are being prepared for a launch in June next year.
Scientists at the University of Birmingham said the one-way trip to the International Space Station would provide information about how species reproduce in space.
The idea came from children at Aberdare High School in Wales as part of a competition to design experiments for the space station.
Chris Barber, founder of the International Space School Educational Trust, said: "We will find out whether this species, with its complex genetics, will adapt in space, how it reproduces.
"Can it be a future food source?"