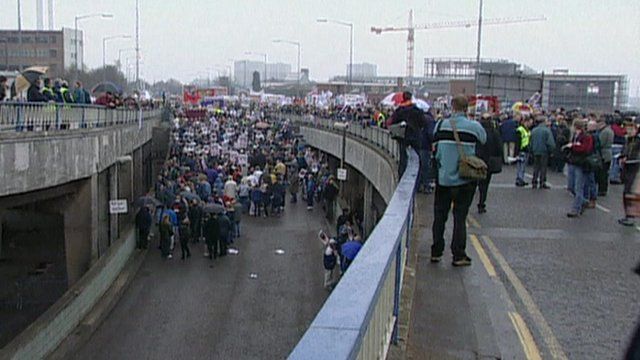 Video
BBC Midlands Today at 50: Rover crisis
The Rover crisis in 2000 is one of the biggest stories to have been covered on BBC Midlands Today, which is marking its 50th anniversary.
BMW rocked the West Midlands when it announced it was selling Rover.
But the Phoenix Consortium stepped in and the company was saved, as MG Rover was sold to the consortium for £10.
In April 2000 a rally of up to 80,000 protesters was held at Cannon Hill Park in Birmingham after tens of thousands of people followed a convoy of Rover cars through the city centre.
At the time, march organiser Carl Chinn said: "We're going to keep fighting and fighting until we've made sure that Longbridge has a future."
Liz Copper reported on the rally for BBC Midlands Today.