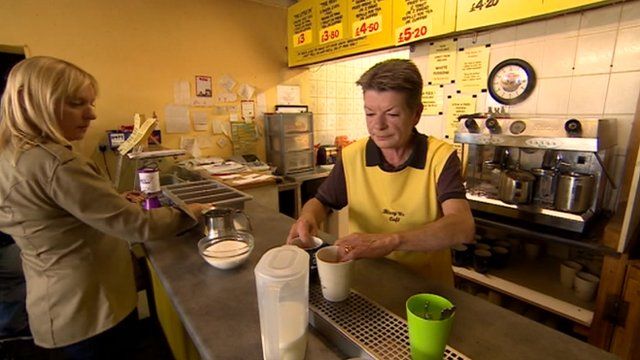 Video
Stirchley traders concerned over store wait
Traders say their community is in decline because of plans for a new supermarket which have been delayed.
Tesco bought the site in Stirchley, Birmingham, more than 10 years ago, but building has never got under way.
The opening of a new Tesco store, first proposed 16 years ago, has just been delayed for another three years. Some traders have already moved to make way for it.
Barbara Nolan, who runs Bizzy B's cafe on Pershore Road, said: "When we first got those eviction papers I don't think (husband) Bob and I slept or ate for days maybe more than that... I've just been continually crying for this whole period."
Conservative councillor Timothy Huxtable said there have been protracted legal arguments between Tesco and another supermarket which had caused delays.
He said Tesco first started buying land in 2001 with a view to opening in 2004, but it was now likely to open in 2017, making it 13 years behind schedule.
A Tesco spokesperson said: "We're looking forward bringing a new store to Stirchley and continue to work hard to deliver our plans."