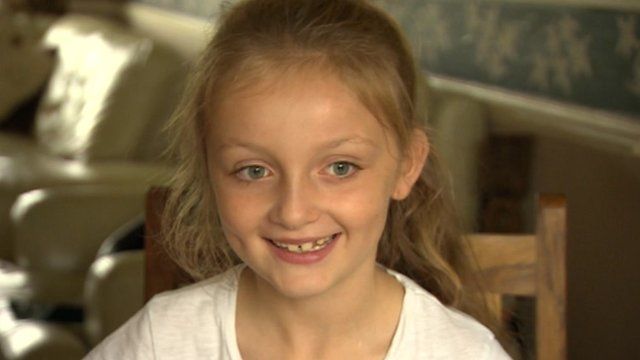 Video
Action over Birmingham cancer girl's school absence
The mother of a seven-year-old girl who battled cancer is facing prosecution for not sending her to school.
Libby Bennett, from Erdington, Birmingham, has been operated on because of a tumour on her kidneys.
Her mother, Kerry Capper, faces being prosecuted for keeping her daughter off school during seven days between January and March.
Although Libby's cancer has not returned, she still needs regular check-ups.
A Birmingham City Council spokesman said: "No reason was given for the absences...the school again contacted the parent inviting her to a meeting to talk through any issues and concerns.
"When there was still no response a penalty notice was issued and when this was not paid the matter was sent to magistrates."
BBC Midlands Today's Peter Wilson reports.