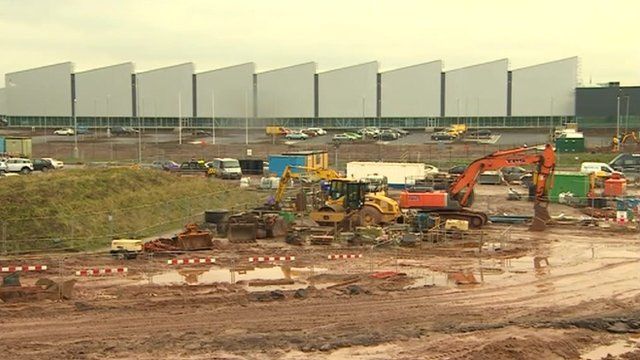 Video
i54 business park gets £6m investment
More than £6m of government money is to be invested in the i54 business park on the Staffordshire-Wolverhampton border.
It will go towards improving infrastructure on the site, which will be home to firms including JLR which is building a £335m engine plant there.
Treasury Minister Lord Deighton said the money would help provide the heavy amount of electricity which is needed to run a large manufacturing site.
Another firm due to move in is ISP bringing 65 members of staff. Chief engineer Phil Oakley said he hoped the firm would develop further and eventually hire more staff.
Tom Westley, of the Black Country Local Enterprise Partnership, said he hoped the site and jobs it could create would encourage more young people into manufacturing.
Midlands Today's Joanne Writtle went to find out more.