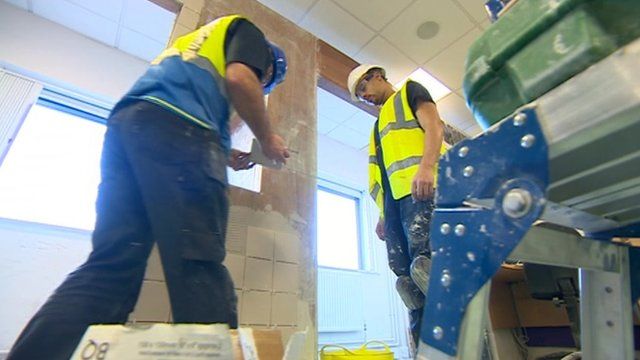 Video
West Midlands unemployment total falls
The number of people out of work in the West Midlands has fallen again - faster than anywhere else in the country.
Unemployment figures in the region have dropped by 32,000 in the past three months to 220,000.
But the number of jobseekers in some areas, like Ladywood, is well still above the national average - so what measures are being taken to get residents back into work?
Trainee Romel Stewart said he hoped to start his own business after completing a college course.
South and City College principal Mike Hopkins said qualifications were vital to helping young people find work.
Prof Anne Green, of the Institute for Employment Research, said school leavers and those in their 20s were at the highest risk of being unemployed.
But Roger Kings of Ladywood engineering firm JH Richards said it could take the company up to six months to fill vacancies due to the specific skills required.
BBC Midlands Today business correspondent Peter Plisner reports.