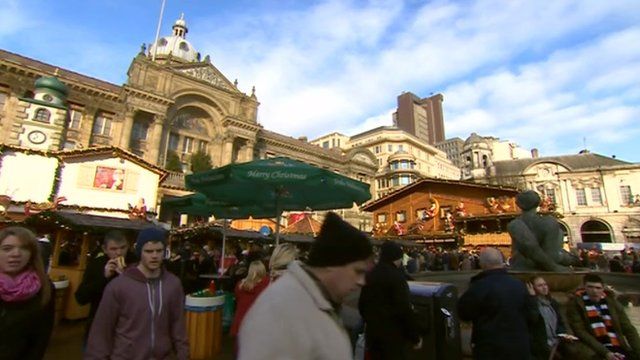 Video
Birmingham's German market: Is it a 'collection of sheds?'
With an estimated four million shoppers visiting Birmingham's German market this year, is it becoming a victim of its own success?
Birmingham Mail reporter Graham Young is questioning its existence saying it has become tired and is "almost a collection of sheds".
On the busiest weekends, parts of the city centre have become virtually impassable with a one-way system to try to keep pedestrians moving.
He said: "If we just changed it a little bit every year, or changed the layout or had a Victorian market one year, but 13 years of the same, it just blends into one."
But Emma Gray from Marketing Birmingham said the market is a big pull for tourists and enables people to walk through the city centre.
"It gives people a trail to go and explore the city... it just looks beautiful.
"Overseas publications and broadcasts have been saying how great the market is, highlighting it as a thing to do when you come to this country."
Go to next video: Frankfurt market 'to boost economy'