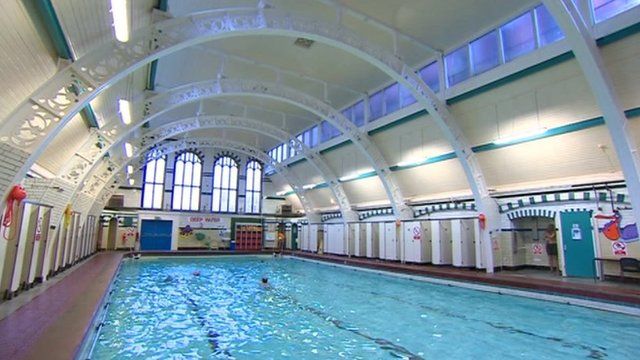 Video
Birmingham leisure centres face closure
Nine swimming pools and leisure centres across Birmingham are set to close as part of savings measures.
They are expected to be replaced by six new centres, run by the private sector.
Birmingham City Council is looking to save £6.8m from its leisure budget and said it was cheaper to build new facilities, rather than refurbish old ones.
Among those facing closure is the Grade II listed Moseley Road Baths, due to close in September 2015.
Swimmer Ralph Pollett said Moseley pool was well used and that he was disappointed it was due to close.
Council leader Sir Albert Bore said a number of the pools across the city were coming towards the end of their life and needed replacing.
Proposals put forward by Birmingham City Council also include transferring 10 further site, including Billesley Tennis Centre, to schools or community groups.