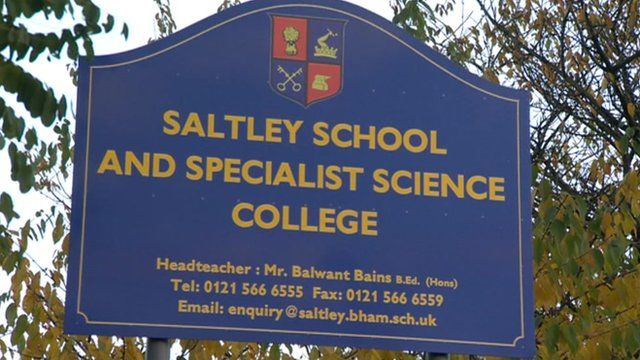 Video
Saltley School's parents' concerns over "disruption"
Parents of pupils at Birmingham's Saltley School speak of concerns for their children following the departure of head teacher Balwant Bains.
The relationship between the school's governors and head teacher was recently labelled "dysfunctional" in an Ofsted report. The school was also criticised for its handling of an incident in May where a pupil with a knife was allowed to return to school, and teachers refused to teach him.
One parent said: "I don't think the knife incident was properly dealt with."
Hodge Hill MP Liam Byrne said: "People are watching the school like hawks. The governors must respond to Ofsted."