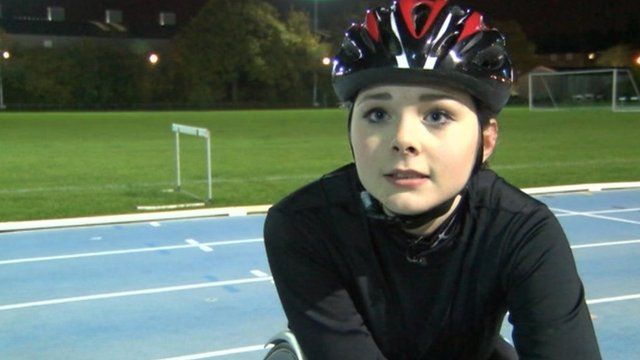 Video
Lauren Rowles shortlisted for West Midlands Community Sports Awards
Wheelchair athlete Lauren Rowles has been named in the shortlist for the newcomer of the year at the West Midlands Community Sports Awards.
The 15-year-old, from Bromsgrove in Worcestershire, was a promising athlete before being diagnosed with spinal condition transverse myelitis almost two years ago.
The condition, which she developed overnight, means she cannot feel anything below her chest.
Lauren is ranked fourth in the country in her 1500m event and hopes to go on to represent Britain at the 2016 Paralympic Games.
She has already been named newcomer of the year for Herefordshire and Worcestershire, and goes on to the regional final at Birmingham's Villa Park on 4 December.