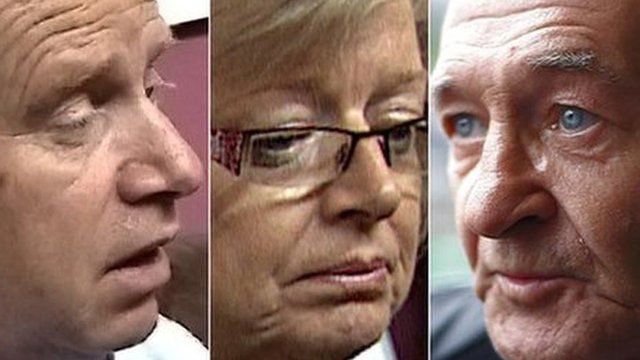 Video
Birmingham Pub bombings relatives meet accused
The family of a teenager killed in the Birmingham Pub bombings have met the man they once believed to be her murderer.
Maxine Hambleton, who was 18, was killed by one of two bombs that exploded at two pubs in the city centre 39-years-ago.
She died alongside 20 others and almost 200 others were injured in the terrorist attack.
Now, her brother Brian and sister Julie, has met Paddy Hill, one of the men known as The Birmingham Six, who had their convictions for the bombings overturned.
Brian Hambleton told him it was in his and the population of Birmingham's DNA "that you were the ringleader of the Birmingham Six".
Mr Hill said he understood that and accepted that they and others have been focussing their anger on the group ever since the atrocity.