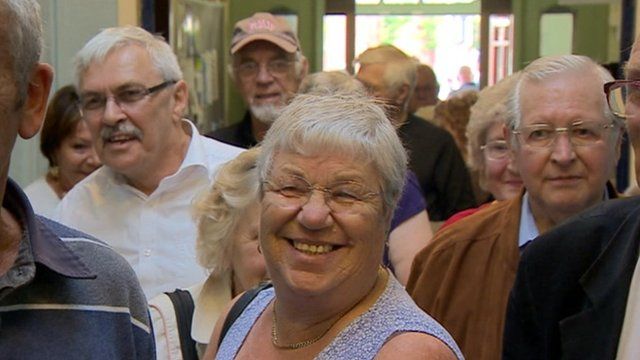 Video
Wednesbury Town Hall group attracts 30,000 visitors
Volunteers in the Black Country are celebrating after their efforts to revive a town hall attracted more than 30,000 visitors.
Last year a community group in Wednesbury started with just two people attempting to put on an event for residents.
Twelve months later they have transformed the events calendar and welcomed more than 30,000 people into the venue.
The team also negotiated to support its event programme with donations of food and drink from local businesses.
One of the volunteers, Barbara Martin, said: "It was absolutely hopeless, it was vile, terrible, it was in a terrible condition until we all got together and decided to do something for Wednesdbury."
Cllr Elaine Costigan said: "Every town hall could be as thriving as this."