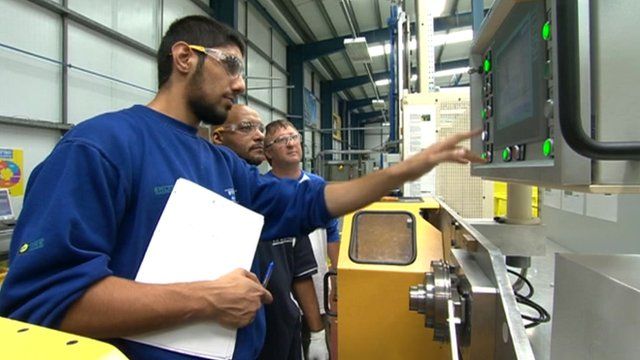 Video
West Midlands factories 'plan to invest' in recruitment
A new survey of manufacturing companies across the West Midlands has shown more than half are planning to invest in new machinery or premises, with a similar number thinking about hiring new staff.
The results are being seen as an indicator of how important innovation is in generating growth.
Strip Tinning in Frankley, Birmingham, is one of 89 West Midlands firms regularly surveyed by the government funded Manufacturing Advisory Service.
Five new members of staff have recently been recruited and the firm is looking to hire a further five in addition to opening an office in China.