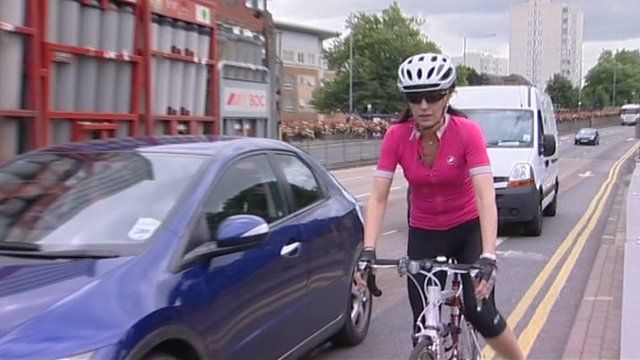 Video
Birmingham to share £77m to promote cycling
Eight cities, including Birmingham, will share £77m of government money to promote cycling.
The money is to improve existing and fund new cycle routes.
Manchester, Leeds, Newcastle, Bristol, Cambridge, Oxford and Norwich are the other cities to see a share of the fund, which was announced on Monday.
James McKay, from Birmingham City Council, said: "A lot of that money is going to go on the infrastructure, getting the cycle lanes, getting all the routes into the city centre right and getting the city centre itself right and making it fit for cycling."
Centro spokesman, Richard Lawrence, said: "Per annum we have £2.3bn lost due to congestion within Birmingham itself. So being able to utilise new cycle routes and getting people out of cars it means it's better for the economy and better for people's health and wellbeing as well."