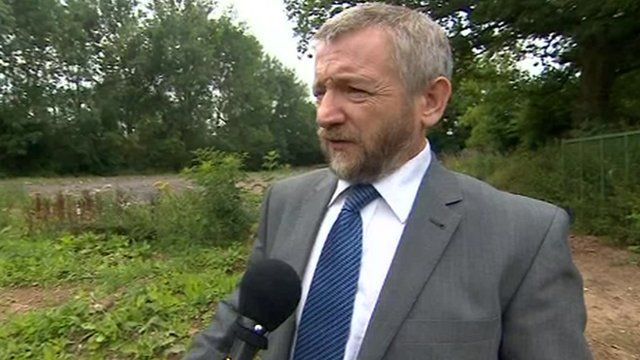 Video
Meriden Gypsies: Public inquiry over temporary pitches
A public inquiry has begun to determine whether Gypsies who were forced to leave an illegal camp can return to the land they own.
The Gypsies have appealed against Solihull Council's decision to refuse permission for two temporary pitches next to the site of their camp, set up in 2010.
The families left the site on Eaves Green Lane, Meriden, earlier this year.
A spokesman for Meriden Residents Against Inappropriate Development (RAID), David McGrath, said: "This is no place for vulnerable people living in vulnerable structures, even for a temporary period."
Reporter Sarah Falkland reports from the site.