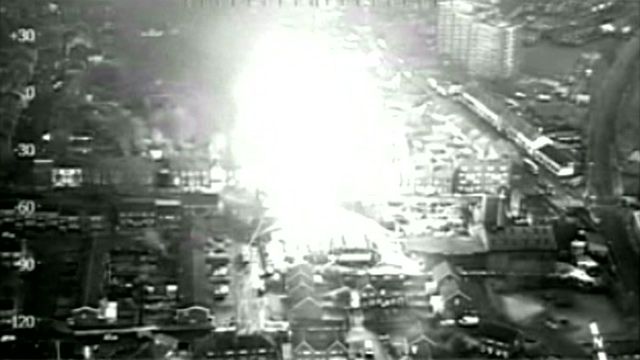 Video
Helicopter footage captures Langley Green distillery blaze
Footage from a police helicopter captured a fire and a series of explosions at a Black Country distillery on Monday.
More than 100 firefighters were involved at the height of the blaze, which started shortly before 10:00 GMT in Langley Green.
Investigators said the fire at Alcohols Ltd in Crosswells Road was believed to have been caused by a combination of chemicals mixing.
More than 200 houses were evacuated and almost 20 people were expected to spend a second night away from their homes on Tuesday.
Police said a man who suffered 20% burns in the fire was in a stable condition at Birmingham's Queen Elizabeth Hospital.