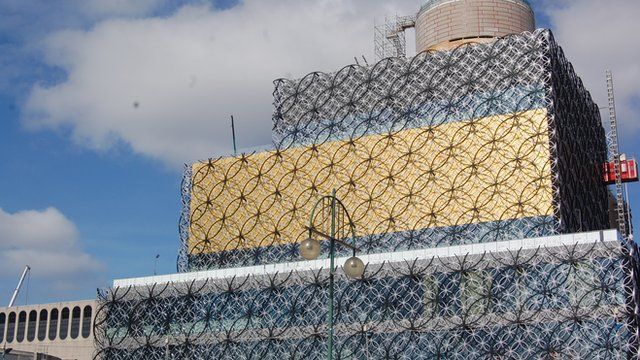 Video
The opening date for Birmingham's new library is announced
Birmingham's new £188.8m library will open to the public on 3 September 2013, the city council has announced.
Council leader Mike Whitby said the new building in Centenary Square would be a "key hub" for the region and "place Birmingham firmly on the world stage as a major cultural destination".
"We are enormously proud of everyone who is helping to deliver the project on time and under budget," he added.
Simon Dingle, operations director at Carillion UK Construction, showed BBC Midlands Today around the inside of the new library.
It will hand over the building to Birmingham City Council in about a year's time.