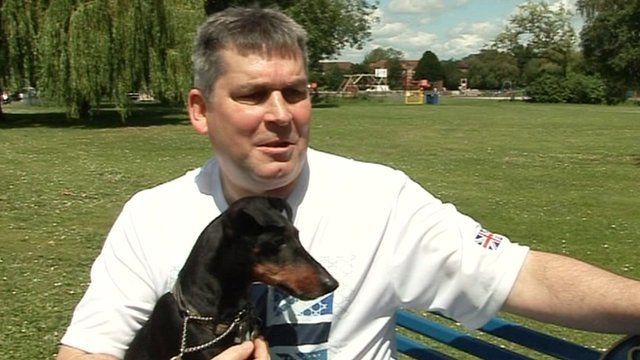 Video
Olympic relay: Cancer sufferer Gordon Ralphs on being torchbearer
Reading man Gordon Ralphs was delighted to be chosen as an Olympic torchbearer for his home town.
Mr Ralphs is both sports mad and a dog lover with a passion for an old English breed, the Manchester terrier.
But three years ago his life took an unexpected turn when he was diagnosed with incurable cancer.
Walking his dogs by the River Thames a few weeks ago, he was keen to share his story to alert others to the dangers of cancer.