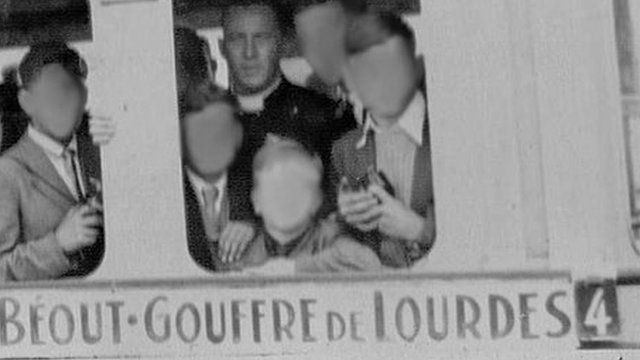 Video
Shefford St Francis Boys Home: Campaign for 'justice' over abuse claims
Twenty former residents of a Catholic boys home in Bedfordshire have now joined a legal action to seek compensation.
Detectives are investigating claims of sexual and physical abuse at the St Francis Boys Home, in Shefford.
But ex-residents are angry that police files from two previous enquiries have gone missing.
Tony Walsh, 65, of Ashton-under-Lyne, in Greater Manchester, has waived his right to anonymity.
He alleges he was sexually abused by the late Father John Ryan, who ran the home.
Fr Ryan was arrested 10 years ago but was never charged.
Bedfordshire Police said its inquiries were continuing - but could not comment further at the moment.
The Northamptonshire Diocese of the Catholic Church insists the "claims are not proven".
The home finally closed in the 1970s and has since been turned into flats.
Go to next video: Old boys meet in fight for apology