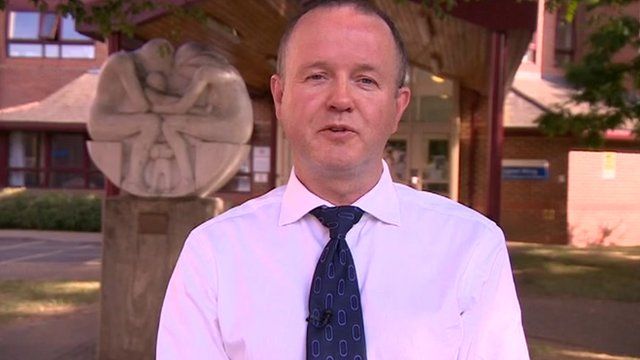 Video
Bedford Hospital's 'rapid reaction' praised
Health Minister Dan Poulter has praised Bedford Hospital for its "rapid reaction" in handling concerns over children's treatment.
Bedford Hospital's chief executive Stephen Conroy said he was confident neighbouring hospitals could take on extra patients as it prepared to suspend its children's accident and emergency services.
The move follows the withdrawal of junior doctors because of a lack of supervision which sparked concerns about patient safety.
From the beginning of next month under 19s will be treated at nearby hospitals instead.