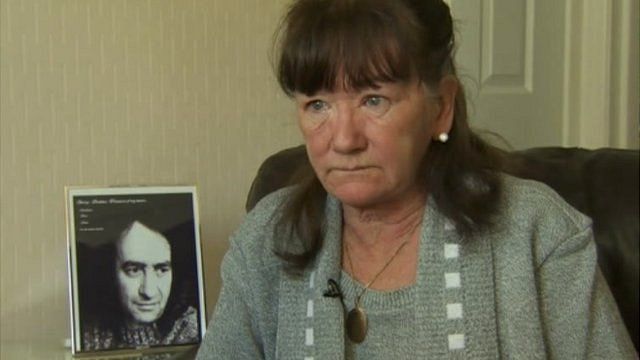 Video
Guildford Four man's sister calls for secret papers' 'truth'
The sister of a man who was wrongly-convicted of the 1974 Guildford pub bombings has demanded secret, official papers on the case to be made public immediately.
It follows the release of six files to the BBC from a five-year inquiry into the Guildford Four case, held by Sir John May, that concluded in 1994.
Ann McKernan, sister of Gerry Conlon, said releasing all the documents would reveal the truth.
Her brother, along with Paddy Armstrong, Paul Hill and Carole Richardson, had always protested their innocence but served 15 years in jail.
Their convictions were quashed by the Court of Appeal in 1989.
The "Balcombe Street Gang" IRA unit later claimed responsibility but no other charges have been brought.