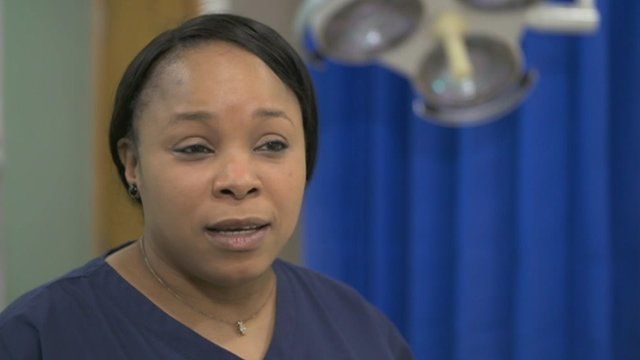 Video
Midwife Jammie Koroma supports Berkshire FGM victims
A midwife who supports women who have undergone female genital mutilation (FGM) has described how she was blindfolded, held down and forced into the procedure as a child.
Jammie Koroma was a victim of the practice at the age of 10 in Sierra Leone, but later moved to the UK and now supports FGM victims in Berkshire.
FGM has been illegal in the UK for 30 years but is still practised across large parts of Africa.
A BBC Inside Out investigation found the Royal Berkshire, Heatherwood and Wrexham Park hospitals in Berkshire, as well as the John Radcliffe in Oxford, have seen a rise in the number of cases in the past year.
Southampton General and Frimley Park Hospital in Surrey also reported seeing several new cases per month.
Watch more on Inside Out on BBC One in the South of England at 19:30 GMT or on BBC iPlayer.