Media player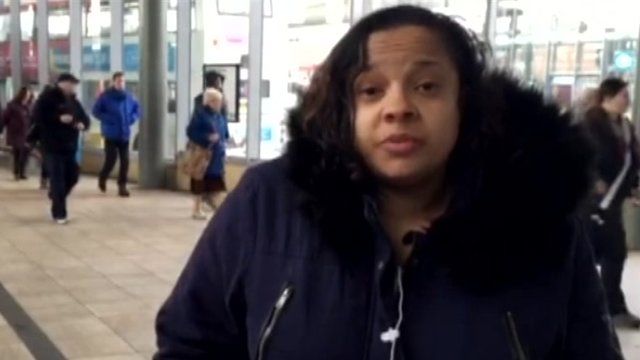 Media playback is unsupported on your device
Video
Is Wolverhampton the 'unhappiest' place?
The smallest proportion of the happiest people in England are living in Wolverhampton, according to ONS statistics.
Carla Williams, 31, from Springfield, said Wolverhampton was a boring place to live.
Data collected over three years was used to measure the wellbeing of more than 300,000 people across the UK.
On average, people rated their happiness between seven and eight out of 10.
The largest percentage of people rating themselves at nine or 10 was in Mid Sussex (39.3%).
That compares with 21.8% in Wolverhampton.