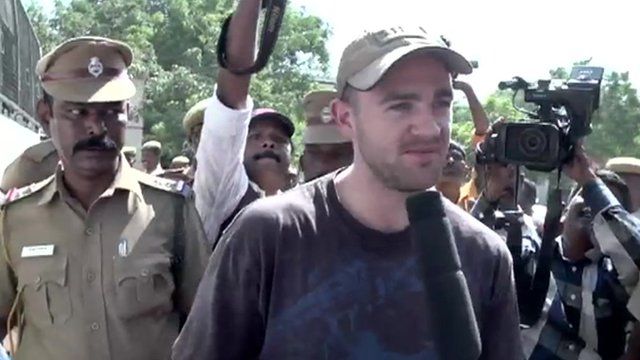 Video
Anti-piracy workers in India react to five year jail terms
Former soldiers from the UK who worked on an anti-piracy ship said they are "shocked and disgusted" after being imprisoned in India.
The six men were arrested on firearms charges in October 2013 when the ship they were on was found to be full of weapons.
The charges were initially dropped, but the Indian authorities appealed against the decision and have now won their case.
All 35 sailors and guards on the boat received five-year sentences and were ordered to pay 3,000 rupees (£30).
As they were being escorted into a prison van by police, two of the men - Nick Dunn and John Armstrong - reacted to the sentence.
Go to next video: Man stuck in India 'let down by UK'