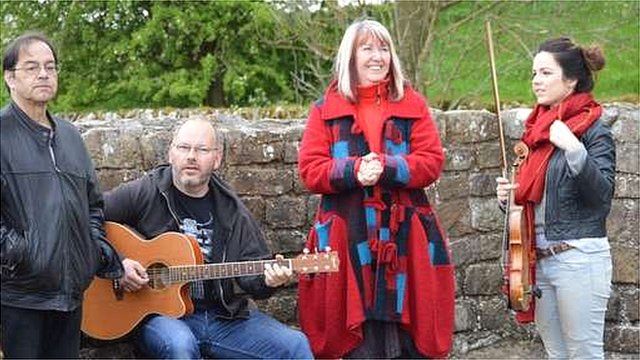 Video
Maddy Prior on Hadrian's Wall of Sound
The Hadrian's Wall of Sound musical relay has been taking place along the 73-mile length of the World Heritage Site as part of BBC Music Day.
About 600 musicians have been travelling along the wall and playing music to crowds along its route.
BBC Look North East and Cumbria's reporter Alison Freeman spoke to singer Maddy Prior from Steeleye Span, who has been playing at Banks East Turret Wall in Cumbria.
She explained why this musical journey is important for musicians and communities.
BBC Look North East and Cumbria is broadcast on Friday, 5 June on BBC One North East & Cumbria at 18:30 BST and nationwide on the iPlayer thereafter.