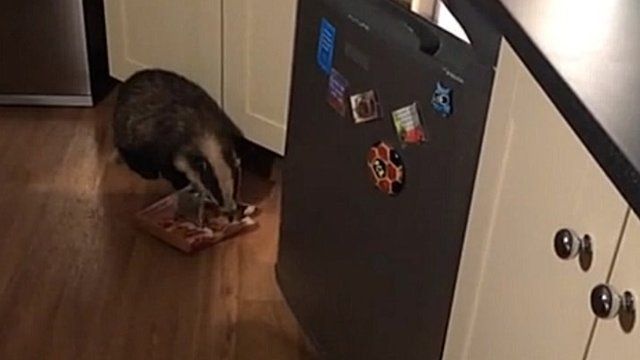 Video
Badger 'burglar' caught on camera raiding fridge
A hungry badger that sneaked into a house to help itself to a Bakewell tart was caught on camera.
Geoff Taylor filmed the cheeky wild animal as it raided his fridge in Midhurst, West Sussex, in the early hours.
But the badger made a sharp exit through the kitchen catflap, part way through its midnight feast, when it realised it had an audience.
Mr Taylor's niece, Emma Barrow, said: "Undeterred by lights and everything else he's quite happy to help himself to the contents of the fridge.
"He was obviously very hungry.
"Needless to say my uncle Geoff actually locked the catflap after that event because he [the badger] still tried to get back in the same night and the next night."
Footage courtesy of Geoff Taylor