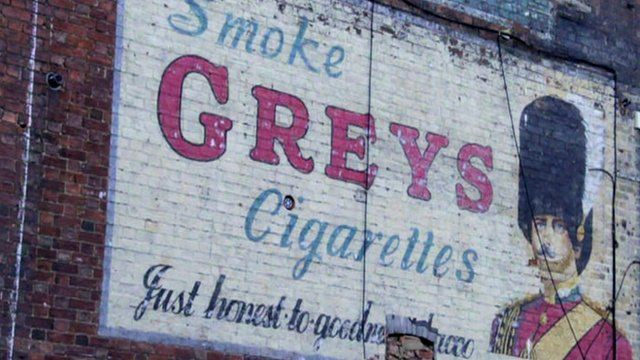 Video
Celebrating 'ghost sign' advertising boards
BBC Inside Out discovers the forgotten 'ghost signs' or old advertisement billboards which are found on gable ends across towns and cities in Britain.
Designer Wayne Hemingway is a huge fan and thinks they should be treasured and preserved for future generations.
Presenter Dianne Oxberry met John Rymer who runs a Facebook site and Twitter feed dedicated to the signs which have developed a cult following.
Together they went in search of old 'ghost signs' across towns and cities in northern England including Preston, Leeds and York.
Some enthusiasts believe 'ghost signs' should be restored to their former glory. In Morecambe two artists have been working to bring old signs back to life.
Read more
BBC News - England's ghost signs: Are old fashioned painted adverts making a comeback?
Inside Out is broadcast on BBC One North West and Yorkshire & Lincolnshire at 19:30 GMT on Monday, 12 January and nationwide on the iPlayer for 30 days thereafter.