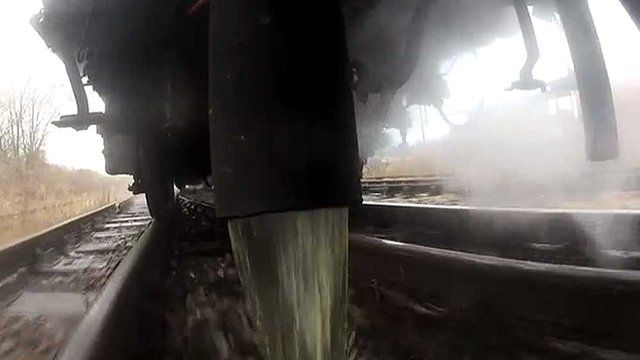 Video
Toilet waste horrors lurking on UK train tracks
BBC Inside Out has discovered that one in 10 of Britain's train carriages dispose toilet waste straight onto the railway tracks.
Presenter Mary Rhodes took a journey across the West Midlands to discover the extent of the problem and was surprised to find raw sewage on rail lines and at railway stations.
She also met Susan Lea from north Wales who has experienced toilet waste from trains on a nearby railway line being strewn across her garden.
But does toilet waste from trains pose a risk to the public and railway workers? BBC Inside Out asked Dr Martin Cox from Coventry University to test random samples from rail tracks for analysis.
The findings revealed there could be potential risks to public health from raw sewage being found on railway lines.
The Rail Delivery Group, which represents Britain's train operating companies, told Inside Out the industry is investing millions of pounds on new trains with sealed toilet tanks and that they are retro-fitting some older trains.
Inside Out is broadcast on BBC One West Midlands at 19:30 GMT on Monday, 12 January and nationwide on the iPlayer for 30 days thereafter.