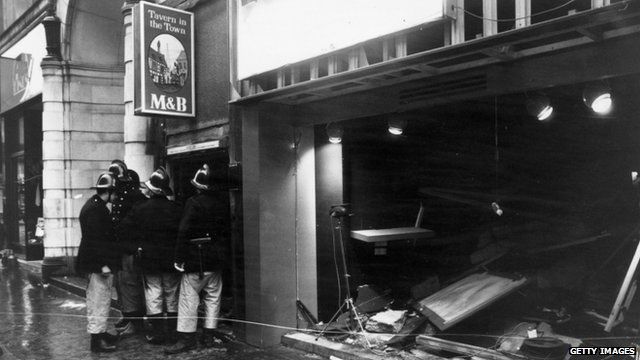 Video
Birmingham bombings: Were there seven bombs?
This week marks the 40th anniversary of the 1974 Birmingham pub bombings. Twenty one people were murdered in two bars in the city centre on 21 November 1974.
But the crime has never been solved and there remain many unanswered questions.
A new BBC documentary, The Bombs and My Brother, tells how the victims' families, including former policeman Bill Craig, are still trying to find answers and piece together what happened that night.
Ammunitions expert Warren Melia believes there may have been more bombs than originally thought and suggests there could have been as many as seven devices.
It could mean the bombers had planned to set off another bomb. We hear the reaction of the families and the police to the new claims.
The Bombs and My Brother was broadcast on Monday 17 November on BBC One West Midlands and is available nationwide on the iPlayer for 30 days.