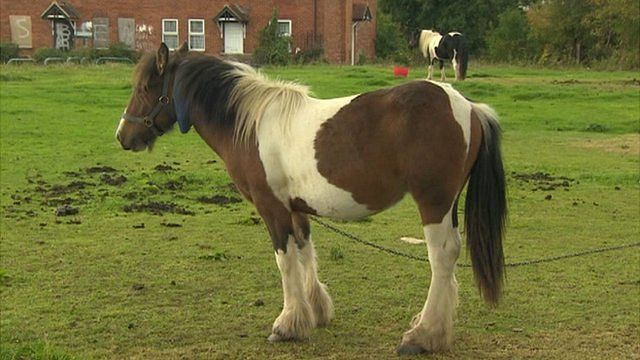 Video
Counting the cost of horse 'nuisance'
Horse nuisance is an increasing problem in towns with animals being kept in flats, front gardens, and tethered illegally on council land.
The problem stems from the fall in horse prices with animals being traded for as little as £5 or even given away.
The situation is acute in the north east of England where more than £250,000 has been spent by councils seizing illegally 'fly-grazed' horses over the last two years.
The RSPCA has also seen a large increase in abandoned horses whose owners bought them cheaply but cannot afford to pay for food and vets' bills.
Presenter Chris Jackson asks what can be done to tackle the problem. He also talks to Ian Swales, MP for Redcar, who is calling for a toughening of anti-fly grazing laws and prosecutions.
Inside Out is broadcast on BBC One North East and Cumbria on Monday, 10 November at 19:30 GMT and nationwide for 30 days thereafter on the iPlayer.