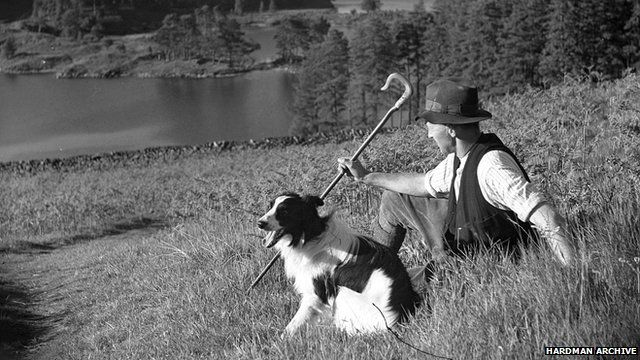 Video
Photo therapy for people with dementia
Fiona Phillips visits the Lake District to see how photographs taken in the area for a local paper more than 70 years ago are being used to help people with dementia.
Joseph Hardman's photographs chronicled a now forgotten way of rural life. He travelled around the Lakes from the 1930s to the 1960s producing images for the Westmorland Gazette.
The collection of more than 5,000 glass plate negatives are now being used by the Museum of Lakeland Life and Industry in reminiscence therapy sessions for people with dementia.
Fiona speaks to curator James Arnold from the museum about the collection.
She also visits people involved with the memory project including Joyce Grosvenor who was recently diagnosed with dementia.
Credits - still images are copyright and courtesy of the Hardman Archive and the Museum of Lakeland Life and Industry.
Inside Out is broadcast on BBC One North East & Cumbria on Monday, 13 October at 19:30 BST and nationwide on the iPlayer for 30 days thereafter.