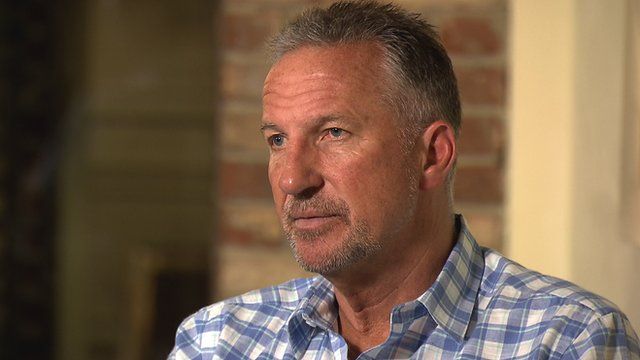 Video
Sir Ian Botham on coping with a parent with dementia
Former cricketer Sir Ian Botham has been speaking about his father's dementia and how difficult it was to cope with the deteriorating condition.
He told BBC Inside Out's Chris Jackson how he hired a private jet to take his father, Leslie, on holiday which would be his final trip abroad. But the experience proved to be painful and distressing.
When Leslie became a patient in a care home, Sir Ian said he found the experience increasingly difficult and eventually decided to stop visiting his father.
He asked people not to judge him unless they have been in that situation.
It is the first time Sir Ian, who played cricket for Durham, Somerset and Worcestershire, has talked on television about how his father succumbed to Alzheimer's and how it affected the whole family.
Inside Out is broadcast on BBC One North East & Cumbria, Yorkshire & Lincolnshire, South West and West on Monday 13 October at 19:30 BST and nationwide on the iPlayer for 30 days thereafter.