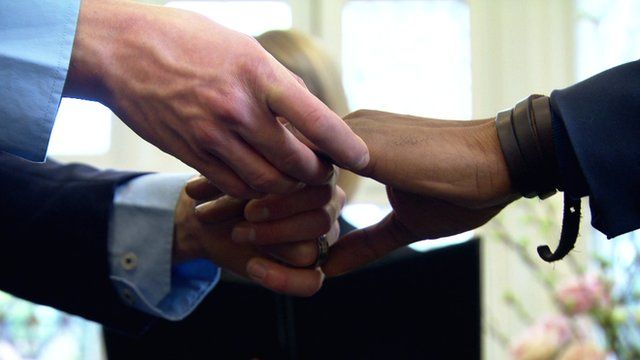 Video
Fake gay marriages exposed in London
An increasing number of weddings taking place in London are shams designed to get around immigration laws and enable foreigners to live permanently in the UK.
Despite clampdowns by the government, these fake weddings have more than trebled in number in recent years.
BBC Inside Out reveals how the situation could worsen as gangs are organising bogus gay weddings for illegal immigrants.
These fake marriages are harder to detect, as Alison Cathcart, Superintendent Registrar at Westminster Council, explains.
Inside Out also goes undercover and exposes the men suspected of supplying bogus lesbian brides across London.
James Brokenshire, the Minister for Immigration and Security, confirmed immigration enforcement teams will be following up the evidence collected by Inside Out.
Inside Out London is broadcast on Monday, 22 September on BBC One at 19:30 GMT and nationwide on the iPlayer for seven days thereafter.