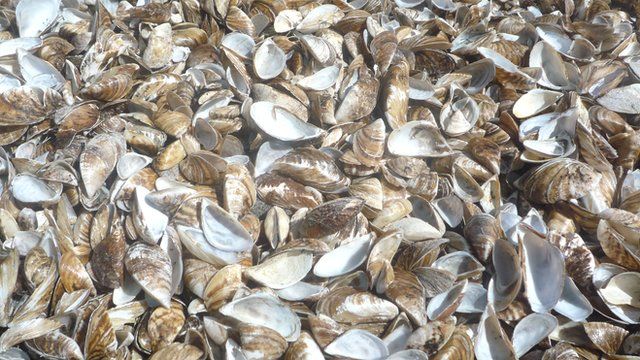 Video
Zebra mussels a 'threat to the water system'
Millions of invading zebra mussels are playing havoc with England's drinking water supplies.
The zebra mussel is a species that arrived 200 years ago in the UK from the Caspian Sea and is now thriving as a result of the cleanliness of our water systems.
They can spread easily as their larvae move through canals and rivers like cars on a motorway network. The invading mussels also kill British native freshwater mussels.
If the zebra mussels get into water treatment works, they can block up the whole system.
Inside Out's David Whiteley visits Grafham Water in Cambridgeshire where millions of this invasive species are in danger of taking over. But what can be done to stop the spread of these foreign invaders?
David also travels to Rutland Water where £1.5 million has been spent on a trap to stop the zebra mussels clogging up water pipes.
Inside Out is broadcast on BBC One East on Monday, 1 September at 19:30 BST and nationwide on the iPlayer seven days thereafter.