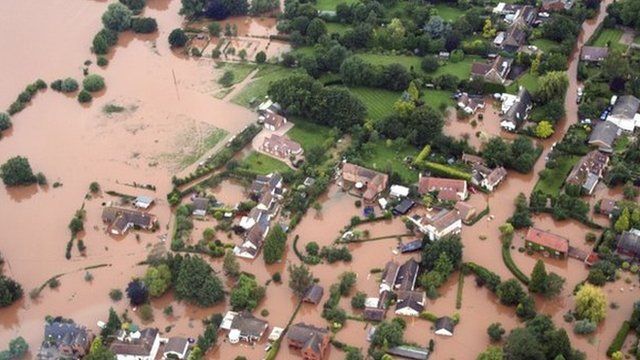 Video
BBC Midlands Today at 50: Flooding in 2007
The devastation caused by floods in 2007 is one of the biggest stories to have been covered on BBC Midlands Today, which is marking its 50th anniversary.
In July 2007, about 5,000 properties in Gloucestershire and about 4,500 in Worcestershire were flooded.
In comparison, fewer than 400 properties across the two counties were affected during floods in January and February this year.
Cath Mackie reported on the situation in Hereford and Worcester seven years ago that saw firefighters and police carry pupils from Cherry Orchard School in Worcester to safety.
Clive Hall, from Herefordshire Council, said at the time: "If you really don't have to make the journey, don't. If you do need to make the journey, please take utmost of care."