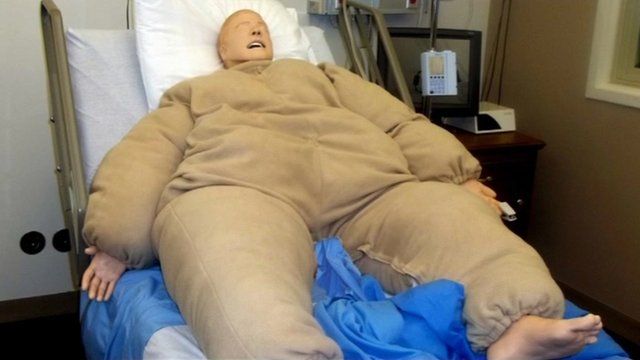 Video
Hospital costs for obese patients on rise in south of England
Hospitals across the south of England have seen a big increase in the amount they are spending on equipment for obese patients, figures obtained by the BBC have shown.
Spending on bariatric equipment at University of Southampton NHS Foundation Trust rose from £31,278 in 2012 to £74,974 in 2013.
That included a special bed to take patients weighing up to 60 stone (381kg) and a chair which can hold a 50-stone (318kg) patient.
The Royal Berkshire NHS Foundation Trust saw its spending jump from £58,120 two years ago to £109,788 in 2013.
The NHS said although costs had gone up, treating obese patients effectively could lead to long-term savings.
Go to next video: Obesity problem out on the streets