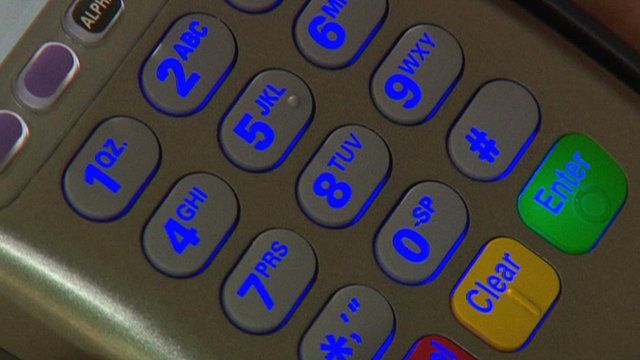 Video
Chip and pin security and fraud fears
Could chip and pin technology be open to a new type of "skimming" fraud being used to steal people's cash?
About £450m is lost to credit card fraud in the UK every year, according to the UK Cards Association. Skimming and cloning accounted for approximately £43m of this figure.
But Inside Out has discovered a new type of fraudster is converting legitimate chip and pin terminals to skim people's cards and steal their cash.
Reporter Jonathan Gibson goes undercover to investigate the problem.
Inside Out is broadcast on BBC One West Midlands, East Midlands, London, South, South West, East, Yorkshire & Lincolnshire and West on Monday, 1 September at 19:30 BST and nationwide on the iPlayer seven days thereafter.