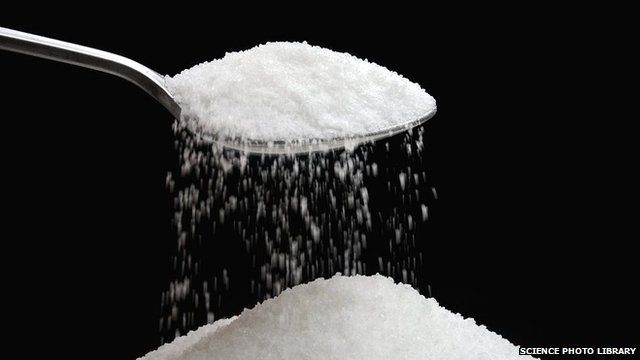 Video
Why are we addicted to sugar?
Many experts fear that the over-consumption of sugar could pose some of the biggest health challenges for the UK in future decades.
The World Health Organization (WHO) issued draft guidelines in June 2014 which suggested cutting the amount of sugar we eat from the current recommended limit of 10% of daily energy intake to 5%.
The UK has since followed suit with the Scientific Advisory Committee on Nutrition: Carbohydrates Working Group (SACN) recommending that the UK adopt the 5% figure.
This public consultation on this recommendation closes on 1 September with a report expected later this year.
Presenter Roger Phillips talks to Professor Simon Capewell from Action on Sugar who is campaigning to cut the amount of sugar in processed foods. He explains why British people have developed a "sweet tooth".
Inside Out North West is broadcast on BBC One on Monday, 1 September at 19:30 BST and nationwide on the iPlayer seven days thereafter.