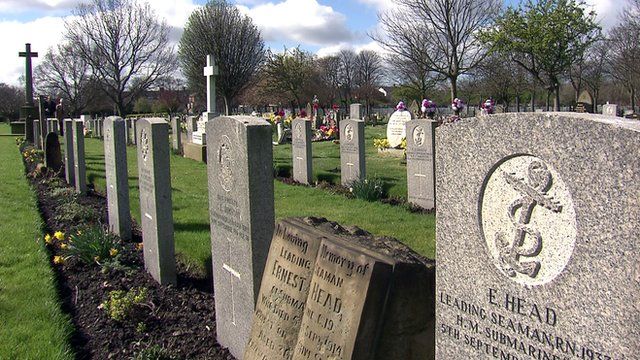 Video
New mapping of Tyneside WW1 victims reveals its impact
A community project in Tynemouth has been mapping dates and addresses of all those who fell in the borough during WW1.
Once on a timeline the map reveals how individual campaigns and events were felt back home. Each yellow dot on the map represents a widow, orphans or grieving parents.
The Tynemouth WW1 commemoration project is collecting photos and details of the lives of 1,700 men who died both on home ground and abroad.
Some of the stories they have uncovered are featured in a BBC documentary looking at the impact the Great War had on Tyneside
World War One at Home - Despatches from Tyneside can be seen on BBC One (North East & Cumbria) at 19:30 BST on Monday, 2 June, 2014.