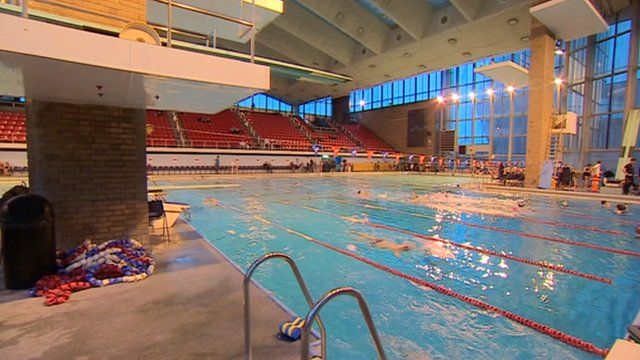 Video
West Midlands only 50m pool closure would be a 'tragedy'
One of the West Midlands biggest swimming clubs has said it may have to turn children away if the only 50m pool in the region closes.
Coventry City Council is planning to shut the Fairfax Street sports centre and replace it with a new leisure centre with 25m pool and water park.
Adam Ruckwood, from the City of Coventry Swimming Club, said: "We'd have to ask a certain amount of our swimmers to leave and go elsewhere which would be an absolute tragedy."
Birmingham City council abandoned its plans to build a 50m pool behind the NIA several years ago.
A rescue plan for Wolverhampton's central baths, which are under threat, will go before the city council on Monday.