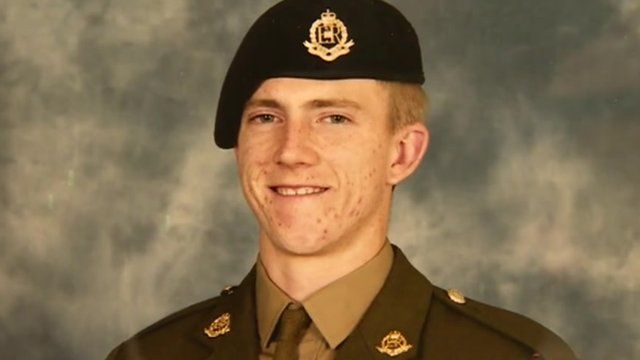 Video
Apology call over death of soldier Michael Pritchard
A former Army major is calling for the Ministry of Defence (MoD) to make a public apology to the family of a Sussex soldier, who was killed by so called friendly fire.
Major Richard Streatfield, from Kent, made the call as he released a book about his time in the Army. In it he writes about L/Cpl Michael Pritchard from Eastbourne, who was shot dead in Afghanistan in 2009.
L/Cpl Pritchard's mother Helen Perry welcomed the claim.
The MoD said the circumstances of his death were fully investigated and the standard operating procedures used in Afghanistan changed as a result.
Go to next video: Soldier 'sniper death' accidental