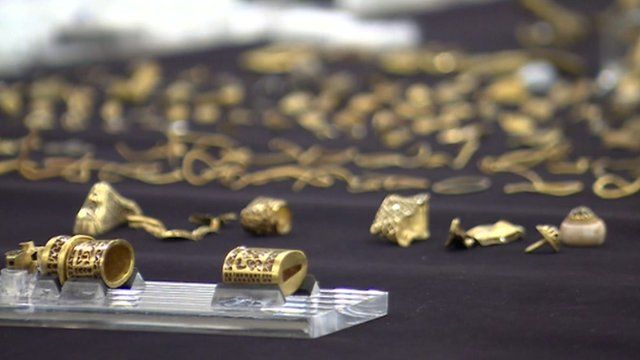 Video
Staffordshire Hoard items brought together
The Staffordshire Hoard of Anglo-Saxon items has been brought together for the first time since its discovery in 2009.
A two-week research project in Birmingham has revealed new details about the artefacts, valued at £3.2m.
For two weeks all 4,000 fragments in the hoard have been brought together. Some objects will go back on display at The Potteries Museum & Art Gallery in Stoke-on-Trent and Birmingham Museum and Art Gallery, as well as Tamworth Castle and Lichfield Cathedral.
BBC Midlands Today's arts reporter Satnam Rana has more details.