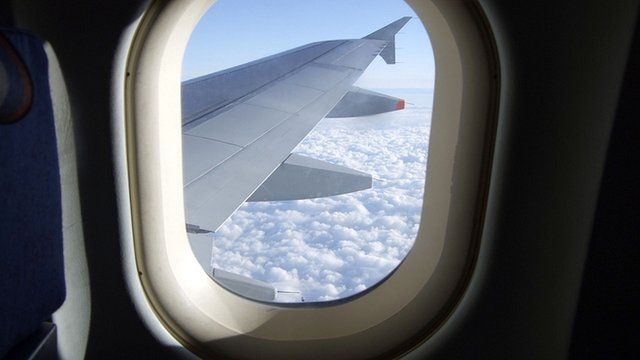 Video
Airline pilots' health fears over polluted air
Airline pilots are taking legal action following claims they are suffering from a condition known as 'aerotoxic syndrome' caused by the inhalation of engine fumes.
Inside Out spoke to several pilots who claim that the condition has damaged their health and ability to fly.
Dr Jenny Goodman, an expert in environmental medicine, and Dr Michel Mulder, an aviation medical consultant, believe toxins in aircraft are the reason the pilots became ill.
But the medical establishment and civil aviation authorities refute their claims that aircraft toxins can damage the nervous system.
The Department for Transport says there is no conclusive proof that cabin air exposures cause ill health in commercial aircraft crews, whether in general or during 'fume' incidents.
Inside Out's Jacey Normand talks to solicitor Frank Cannon who is taking legal action on behalf of deceased pilot Richard Westgate who believed he was being poisoned by cabin air.
Inside Out is broadcast on Monday, 17 February at 19:30 GMT on BBC One North West and nationwide for seven days thereafter on the iPlayer.