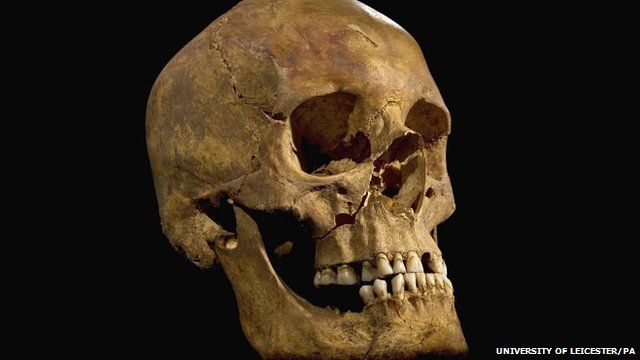 Video
The battle for King Richard III's bones
It is a year since human remains found in a council car park in Leicester were revealed to be those of King Richard III.
But, after the initial excitement, a reburial in Leicester planned for spring 2014 is now in limbo.
Under the terms of the current Ministry of Justice licence, the University of Leicester are the custodians of the remains of King Richard III found in 2012.
Archaeologists at the university believe it is best practice for the remains to be reburied as close as possible to where they were found, and the current licence states that would be Leicester Cathedral.
But the Plantagenet Alliance say they should have been consulted before any decision about a burial place was made.
It has won the right to challenge the way the original licence was granted to the University of Leicester by the Ministry of Justice.
Inside Out reports on what has gone wrong and how a High Court hearing will affect the Plantagenet King's final resting place.
Inside Out is broadcast on Monday, 3 February at 19:30 GMT on BBC One East Midlands and West Midlands. It is also available nationwide for seven days thereafter on the iPlayer.
Go to next video: Richard III burial plans revealed