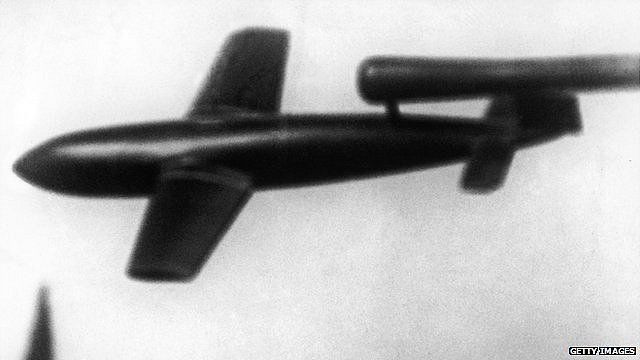 Video
Doodlebugs 'diverted' to Kent and Sussex to save London
Seventy years ago Britain came under attack during World War Two from Hitler's new advanced weapon, the doodlebug.
The flying bomb or V1 was the ancestor of today's modern day cruise missile. It was targeted at Britain from secret launch sites along the French and Dutch coasts.
The first doodlebug attacks in 1944 resulted in strikes on London, Kent and Sussex leading to the first fatalities from these bombs at Bethnal Green.
In total 2,419 doodlebugs fell on London with a devastating impact on public morale, and many people left the city for what they thought were safer havens in rural areas.
Inside Out's Natalie Graham looks at how false intelligence was leaked during World War Two to move the doodlebugs away from London to land on Kent, Sussex and Essex.
Professor Eric Grove from Liverpool Hope University says there is evidence the British government was prepared to sacrifice lives in the countryside to avoid heavier casualties in London.
Historian Bob Ogley also talks about the impact of the decision on people living outside London.
Credits: Archive film footage is copyright and courtesy of British Pathé.
Inside Out is broadcast on BBC One South East and East on Monday, 27 January as well as on BBC London on Monday, 10 February. It is also available nationwide on the iPlayer for seven days thereafter.
Go to next video: Quest to solve WWII wreck mystery