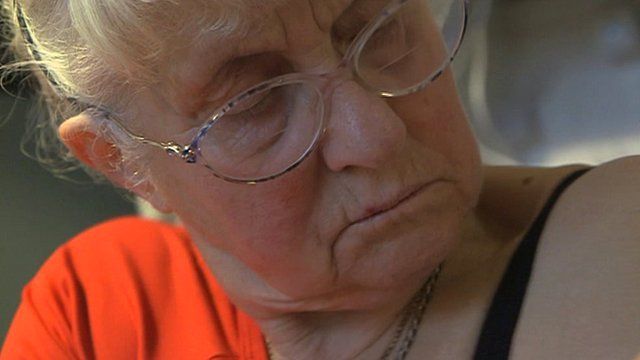 Video
'Cold oldies' face potential winter dangers
Last winter 31,100 people in the UK died unnecessarily because illnesses including heart attacks, strokes and respiratory problems were made worse by the cold.
Most of these so-called 'excess winter deaths', recorded by the Office for National Statistics, were elderly people. Being too cold can push up blood pressure, increasing the risks of bringing on these serious conditions.
Professor James Goodwin, head of research at the charity Age UK, says increased risks begin at the age of 65. Even relatively small drops in temperature can be potentially dangerous for the elderly.
Inside Out's Sam Smith asked pensioner Pamela Tilney Ellis, 79, to take part in an experiment looking at the impact of the cold on her body.
She lives in a house in Devon where she keeps the temperature at a chilly 15°C even though experts say 21°C is the ideal temperature for the elderly.
Pamela wore a blood pressure monitor for 24 hours, and the results were analysed by Professor Goodwin.
Inside Out is broadcast on Monday, 20 January at 19:30 GMT on BBC One South West and South East. Viewers can also see more about this story on The One Show on BBC One at 19:00 GMT. It is available nationwide for seven days thereafter on the iPlayer.
Go to next video: Do fuel poverty payments hit homes?